Artica backup your original proxy access logs in the log rotation section.
These logs are defined as "legal logs".
Artica is able to re-inject them into the statistics system if you have removed the statistics database.

Feature no longer supported after the 3.07x versions ( see the import tool instead )
On the top menu, click on "Your Proxy"
Choose "Import logs" link.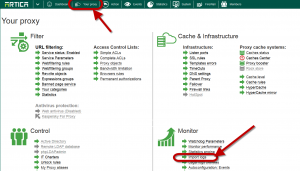 Bulk importation from local directory
If you plan to import old logs stored locally, click on the "Import local files",
it will scan the default backup directory "/home/logrotate_backup" in order to inject them into the import section.
You can also push all files from an old server to this directory and use this bulk feature.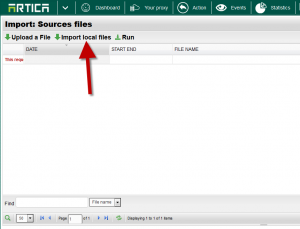 Bulk importation by uploading a zip file
If you store backup files outside the Artica Appliance, browse your external resource.
Artica organize sources logs by folder proxy/YYYY/MM/DD
Select files starting by the hostname.domain.datefrom-dateto.gz
Copy them to a temporary directory, compress them to a single zip file.

After moved all files to your temporary directory, select all files and compress them into a single zip file.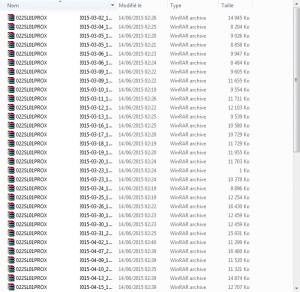 On the import section, click on "Upload a file"
Select your zip container in order to upload it.
Depend of the size of your container, you should have to increase the upload limit size.

Suggest to create multiple zip files of 100MB each (about 10 gz files).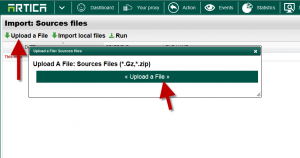 Importing file one by one.
On the import section, click on "Upload a file".
Select the "gz" file that store log.
Run the importation
After importing files, you will see the queue in the table.
Click on "Run" button in order to inject all files into the statistics database.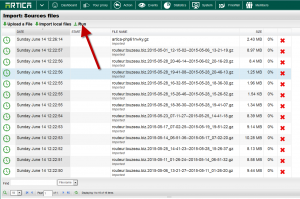 Click on the percent column to order values, you will see importation progress on each file.