To change the Web certificate of the Artica Web console, you need to import/create a certificate using the certificate center
On the top menu, click on System button

Under Maintain section, select Certificate Center link.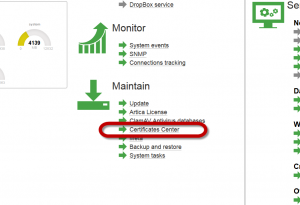 Click on New Certificate and click on the appropriate button.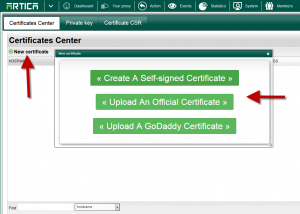 Once your certificate is created, click on the link of your new certificate.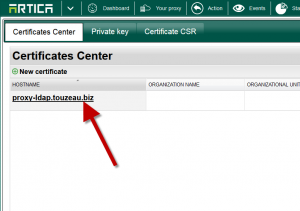 Choose Certificates tab, click on CERTIFICATE link and copy the content of the certificate.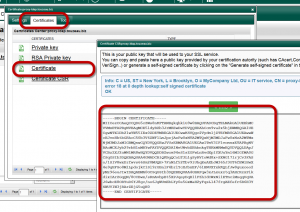 Create a new file on your workstation and name it as certificate.cer
Paste the certificate content into this file.
Right-click on the certificate.cer file and choose the "Install certificate" menu.
On the top menu, click on System button

Under Web Services, choose Web Interface settings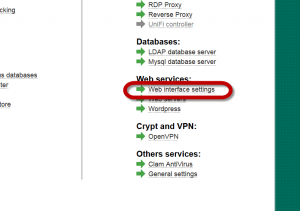 Select HTTP Engine tab
Choose the new created certificate and click on Apply button.