If you encounter this error, this means you have upgraded the bigData engine from 0.8x to 0.9x
To make it run do these steps:
On the top menu, click on Statistics button.
Select Statistics engine icon.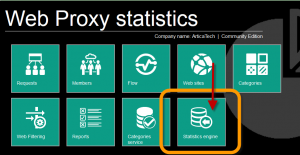 Make sure your using the 0.9rc30 version or above .
Click on the remove database button.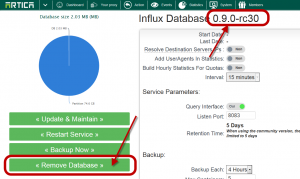 Surf trough the proxy in order to get requests.
Click on Events top menu button.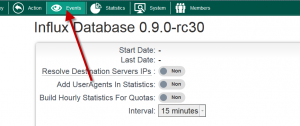 Select Artica logger tab
You should see your requests in the table.