Interface monitor is a feature available in 2.39x or 2.40.
It ensure that a network interface configuration is not broken.
The Artica Monitor service check the following conditions:
If the IP address has been modified without being saved from the Web console.
If the network Interface is down.
On the system section, click on the Modify button of Network Interface you want to monitor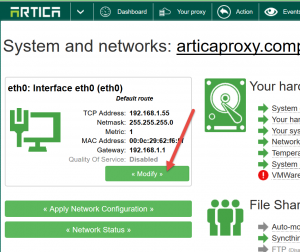 Turn on the Interface Monitor option and click on Apply.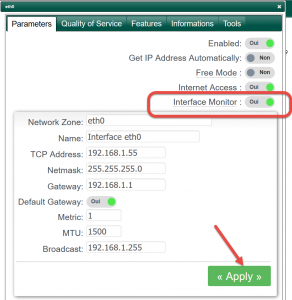 Click on Apply Network Configuration button