If you want to skin the denied Web error page text and color, you need to use the skins rules in the banned page service.
Note: tuning the Web-Filtering error page require a valid corporate license.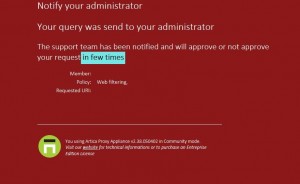 On your Proxy, click on the "Banned page service" link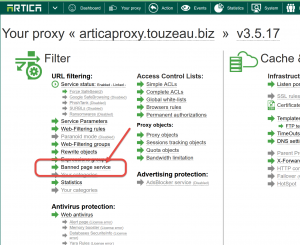 Select Skins rules and create a new rule.
Choose All for category and default for rule ( means it will be displayed for the rule named default or all rules )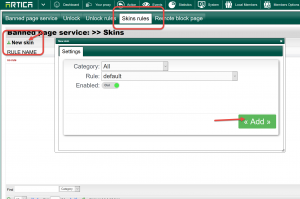 Select your created rule and choose "skin" tab.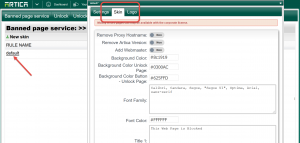 Goto the bottom page , you will see that you can modify the text of the web submission page