If you receive this notification, this means the partition where proxy "source/legal" logs are stored is full.
Usually the log storage path is "/home/logrotate_backup" in the /home partition or system partition.
How to fix this issue ?
1) Use a NAS smb in order to store logs.
Go into "Your Proxy"
Click on the legal logs link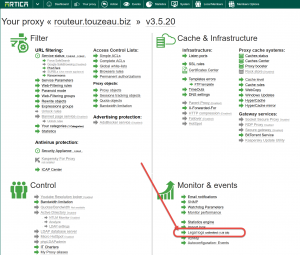 Select "Remote NAS storage tab"
Turn on Use Remote NAS system and fill the form.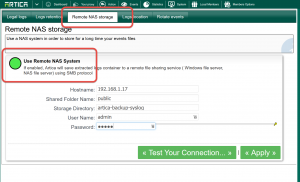 Old logs will be automatically moved to the remote shared folder.
2) Add a new disk and define storage directory in this new disk.
Add a new disk on your system and create a new partition.
Go into Log retention parameters and change the backup folder path to the new disk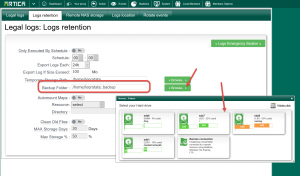 3) Remove old logs
By defaut, Artica stores logs for an unlimited period.
Turn on "Clean old files" option, define the number of retention days
Logs will be cleaned at the next backup stage.