IP Scanner is a network scanner feature designed to be fast and simple to use. It scans IP addresses
To use it, Click on "Networks" on the top menu and select "Browse Computers".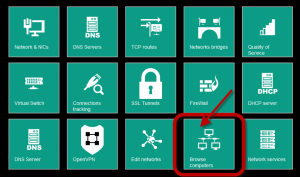 Choose "Analyze" tab
Click on networks to Add,Edit, disable networks that will be scanned.
Click on "Ping Networks" to launch the scanner.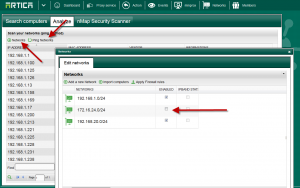 After completed a table display analyzed computers with their IP address, MAC address and others informations if the computer is already saved in Artica system.