To use this feature, you must enable the "Categories service".
The Categories service is able to query the Artica databases in order to see if the Web site is categorized and in which category the web site is stored.
On the top menu, click on Action.

Choose Test categories items.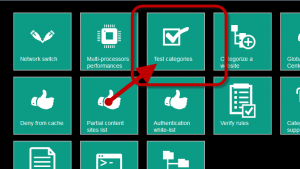 Give the web site name in the first field and type Enter key.
You will see the associated category.