Trough ACLs you can block a client from it's source IP address, MAC address, username
Create a new rule
Click on the new rule
Select Deny Access item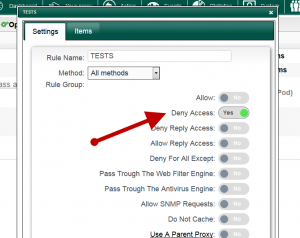 Click on items tab
Click on New Proxy object.
In the drop-down list, choose the appropriate item that will identify the client.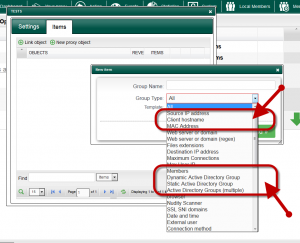 In our example, we use the source IP address.
After the created object, you can click on it to edit the object and add values according the object type.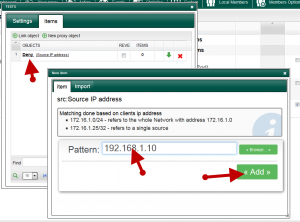 Note when using Authentication
When using authentication (LDAP or Active Directory), The proxy will deny access by sending an infinite authentication popup
To avoid this, Add a new group "All" at the end of the objecs list