The Artica v2.17.072617 or above add a new privilege ( Can Manage Personal categories ).
This privilege can be added to an Active Directory group in order to delegate personal categories only to a set of power users.
On the top menu, click on AD Members
Search a member stored on the desired group you want to set the privilege.
Click on the group link.

Select "privileges" tab.
Choose "Administrators privileges"
Turn on the "Can Manage Personal categories" option.
Click on Apply.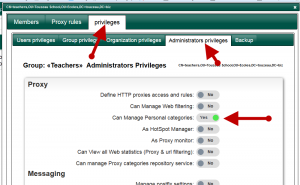 Logoff to the Artica console and login as member of the Active Directory group.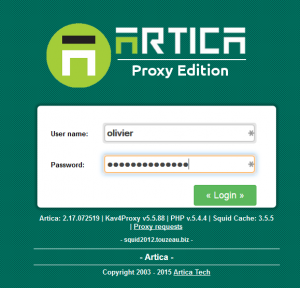 You can see that member can do nothing on the system except manage personal categories.