If your plan to upgrade from 1.7x,1.8x,1.9x, statistics data generated by these version are not retranslated, you need to import old logs to the system.
Artica is able to import access sources logs into the statistics system.
Source logs must be in "squid" format.
Usually, Artica server are able to save all sources file to a NAS system and you can use these logs files in the importation task.
Click on the TOP menu and choose "Proxy service"
Select "Statistics icon"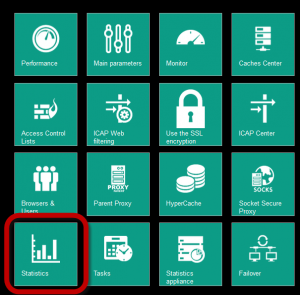 Click on "Import" tab
Click on "Upload a file" button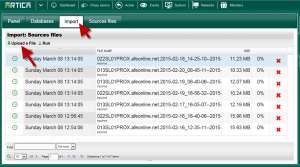 A new windows is displayed
The interface allows you to upload gz files or zip files.

zip files can be a container that store all gz source files in order to import all access files in bulk method.
gz files are usually a single compressed log file.

When importing all your access.log files, click on "run" button
The system will start to parse all files ( ordered by the first added files) on file by file.
A status is displayed on the table, you will see the parsing percentage progress.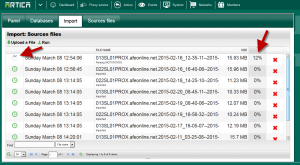 To display the progress again, click on the refresh table button