If your server is overloaded and if you encounter performances issue ( especially on 1.8x,1.9x versions), we suggest to disable real-time statistics.
We are developing the 1.10 version that will fix performances issues on statistics generation.
This new 1.10x version will be able to import old sources logs in order to retrieve statistics history.
Click on the Proxy service on the top button.
Choose performance icon.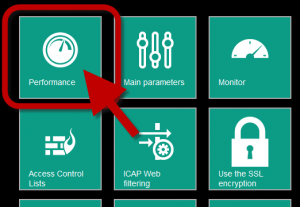 Select No Statistics in the dropdown field and click on Apply button.