The main proxy service engine is not updated automatically.
You have to do it manually trough the Artica Web console.
On the top menu, click on "Action" button
Choose "Update Proxy Software" icon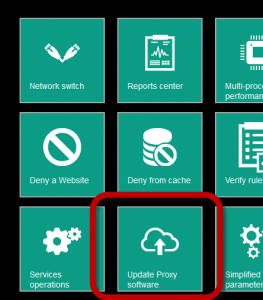 In this Interface our main proxy version is on 3.3.13
Click on the "Find Packages" link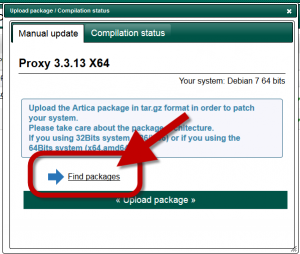 You will be redirected to the mirror Artica Web site that display all available softwares.
Download the latest version.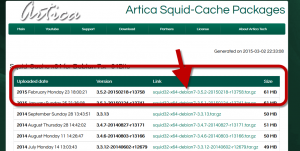 Once downloaded, click on "Upload package" button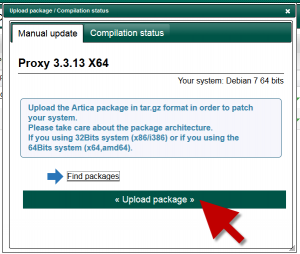 Select your downloaded package
It will upload your package to the server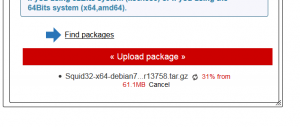 And start the migration process.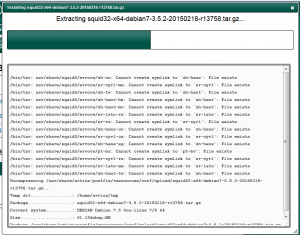 You should see the new version on the Web interface