This article show you how to use NAT rules with Endian Firewall.
In order to work with SSL, create a certificate trough the certificates center
On Artica, create 2 NAT ports on for HTTP and second for HTTPS
On the HTTPS ensure your certificate is added in the port configuration.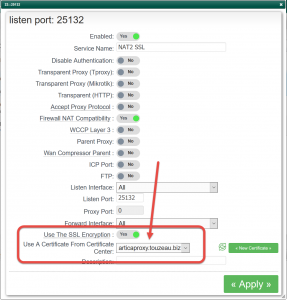 Import Certificate
On your Test computer open your browser an type the url https://ArticaServer:9000/pfx
Download the pfx certificate and execute it to import it.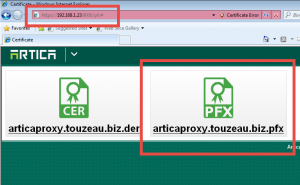 Ensure the certificate is saved in the Trusted Root Certification Authorities.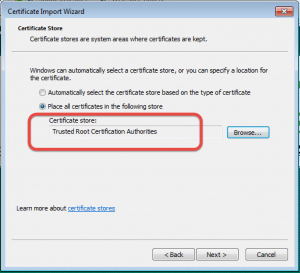 Endian Configuration.
We assume that the proxy use the 192.168.1.23 address.
Pay attention of looping rules, you have to not NAT which is came from the proxy.