To obtain a GoDaddy certificate you need to generate the Certifcate request with the Certificate center
Click on Your system on the top menu.
Select Certificate Center item.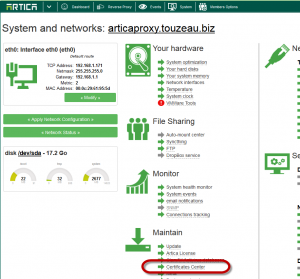 Click on Certificate CSR tab.
The most important field is the Common Name, it should be a full domain if you purchase a single domain.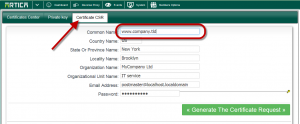 If you have purchased an illimited sub-domains (wildcard certificate), add a star and your domain.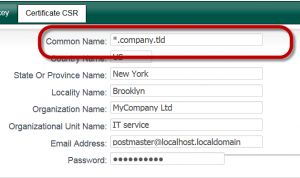 Click on Generate the Certificate request button after fill the form.
Copy the data displayed in the text area.

Login with your GoDaddy account.
Paste the generated certificate to the form.
The form will show you the certificate name based on the Common Name defined trough the Certificate Request form.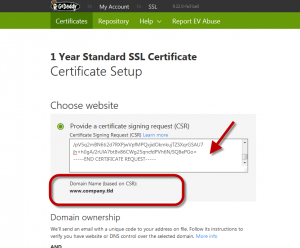 Follow the Godaddy instructions in order to retreive your certificate.
On the Godaddy website, download your certificate zip file, use the "Other" server type.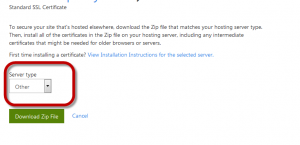 The zip contains 2 files, the certificate and the bundle

With notepad, open these files.
Add the content of the gd_bundle-g2-g1.crt after the content of the certificate file.
On the certificate center, click on New certificate
Choose "Upload Your certificate" button.
Give a name of your certificate.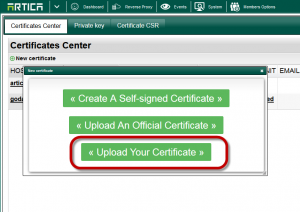 Click on the added entry.
Choose Certificates tab.
Click on Certificate in the list
Paste the certificate content ( your certificate content and the gd_bundle-g2-g1.crt content)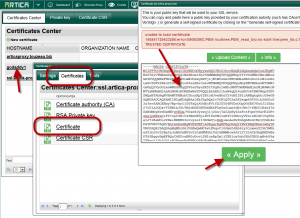 Click on Your Proxy on the top menu.
Choose "Listen ports"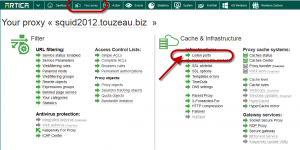 Click on New port
Set your port name
Define the listen port number
Turn on Use SSL encryption option.
Choose your Godaddy certificat in the drop-down list.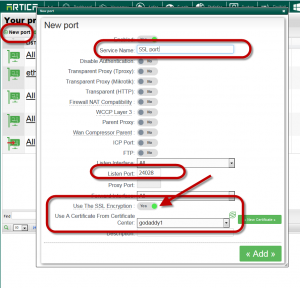 Click on Add button and after on "Apply"
Artica test your certificate validity