The native VPN functionality in Windows is not compatible with OpenVPN.
To establish a VPN connection, your users require to download and Install a client software.
On the main VPN screen, click on the "Client Softwares" button.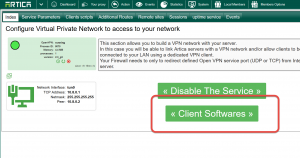 A table is displayed and allows you to download installation packages for Windows XP 32/64, Windows 7 32/64 or Windows 7/8/10 64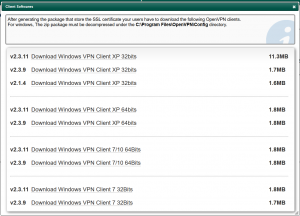 Download the package according your operating system and install it on your clients computers.