Artica is able to create a full VPN client configuration according your VPN server settings.
1) Build and download the configuration package
Click on Clients scripts tab
Click on "Build a Client configuration"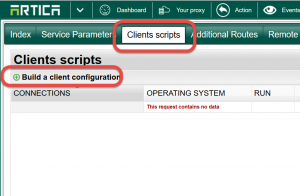 Set the Connection name ( eg the user username)
Define the operating system
Click on Generate Parameters
You will be able to download the zip configuration file on the connection name in the main table.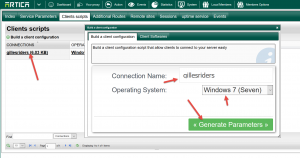 2) Install the configuration package on the workstation.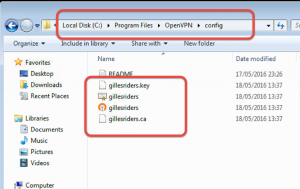 3) Connect the client to the VPN server
Do a right-click on the OpenVPN client located on the taskbar
Select the "Connect" option.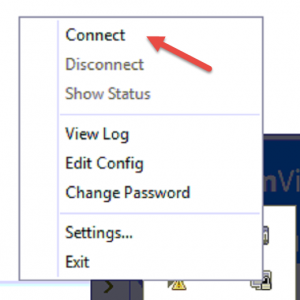 The VPN client will turn to green and display a successful established connection to the server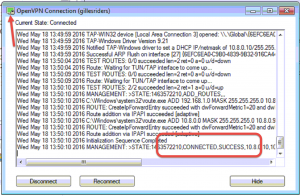 The Internet network of the VPN server will be the default gateway for all networks, if you choosing 10.8.0.0 network then you can ping the VPN server on 10.8.0.1