By default when the proxy  encounter connections errors ( DNS failed, routing error, protocols error) proxy display this error page: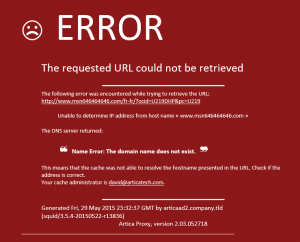 With this error page, users understand that it is an error generated by the proxy.
Latest Internet explorer versions display this error page: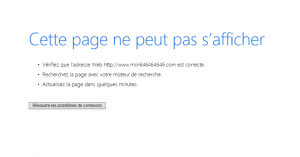 To not disturb users we can transform proxy error page to the Internet Explorer style error page.
You need to use Artica v.2.03.053001 or above
On the top menu, click on your proxy
Select templates errors link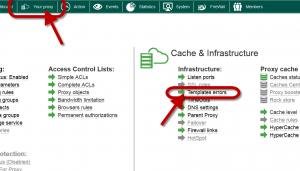 Turn to green Use Microsoft design feature

Proxy error pages will be turned in this way.