Multi-Wan allows you to forward request to different Internet connections using several routers.
In our example, the proxy using 2 network Interface, each Network interface is linked to discuss with a specific router that using it's own Internet connection.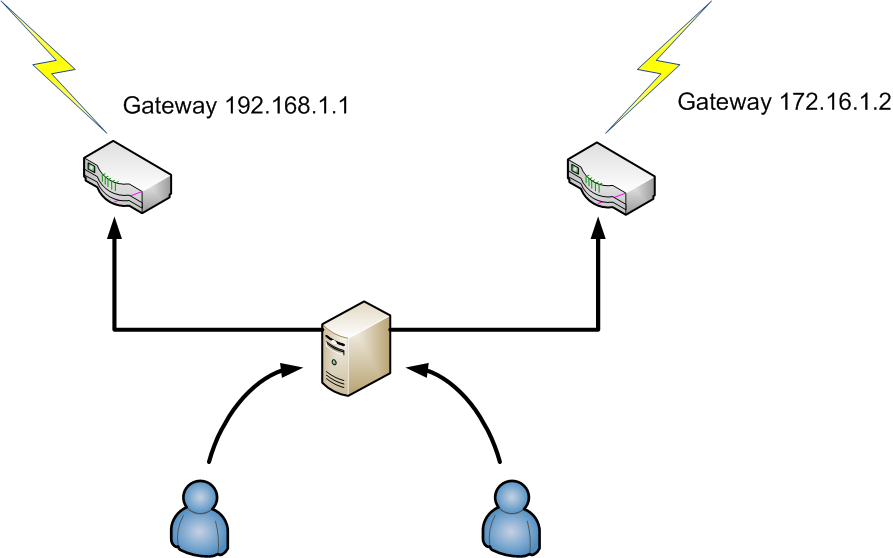 To use this approach, you need to use the "Routing rules" feature in order to ensure that Network Interfaces is enforced to use a separate routing table.
Click on System top menu
Under Network & NICs, click on Routing rules link.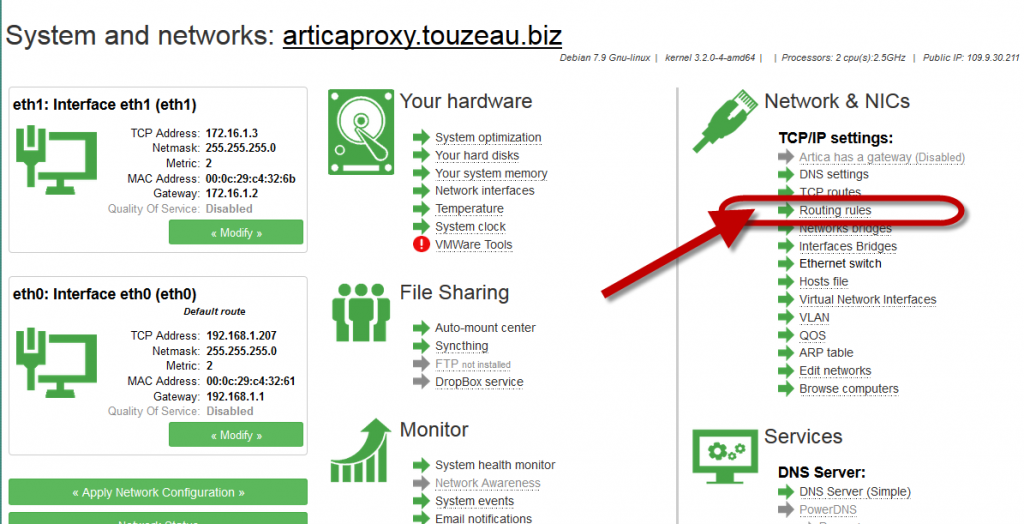 The table shows you the default routes used by the system.
Click on New routing table
Choose the Interface and give a route name.
Click on Add button.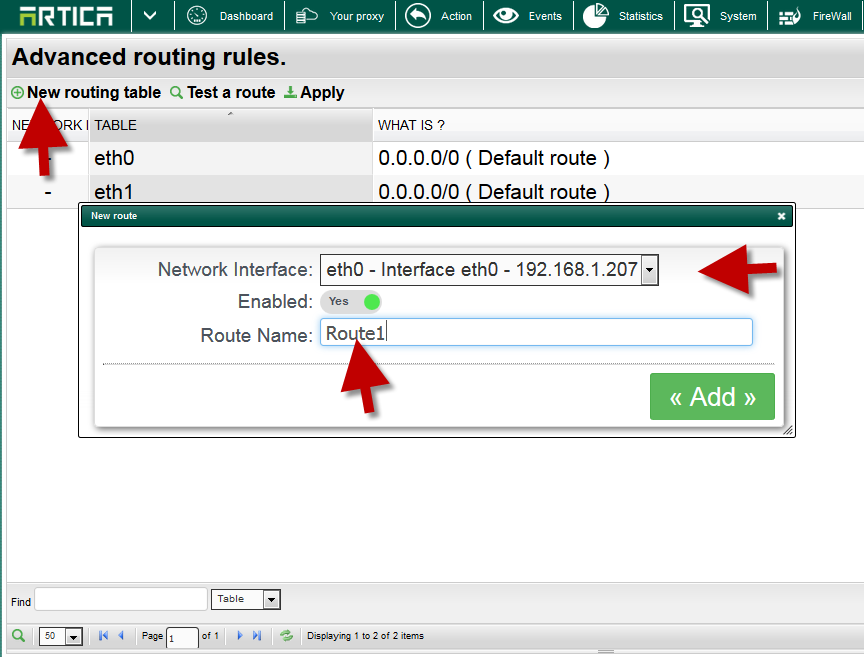 Set the same operation for each Network Interface.
When finish, click on Apply button.