With the artica v2.21.092212, you can monitor the system performance and force Artica to build a report when CPU or Memory or system load exceed limits.
On the TOP menu, click on System.

On the Monitor section, select "System health monitor"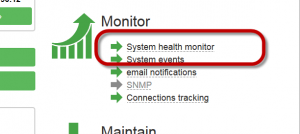 Defines Max values and the time duration of the server health and click on Apply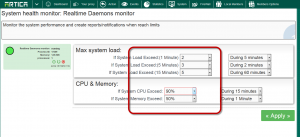 If a limit has been reached, you will see notification on the dashboard.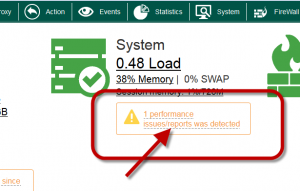 You can see a table with the detection date and you can download the generated report in order to see which process use too many CPU/MEMORY