By default, the proxy is configured to add a domain suffix when users request an URI without a domain.
For example, if user want to go to https://helpdesk, the proxy will add automatically https://helpdesk.domain.tld .
the domain.tld suffix can be disabled or modified
Removing adding the suffix domain automatically.
On Your proxy section, select DNS settings.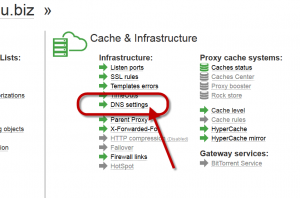 Click on Settings tab.
Turn to red "Append local domain name"'  if you did not want the proxy to add the domain on uris without the domain.
Click on Apply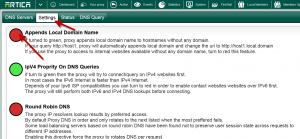 Where to change the domain ?
When adding the domain, Artica use the domain used in the System DNS configuration.
On the System TOP menu, select DNS settings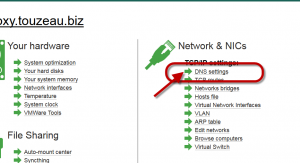 Modify the "Internal Domain 1" value.