You did not need to play with your 6 NICs in order to setup transparent.
Click on Your proxy and  link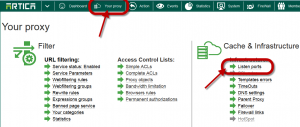 Click on New port button.
Give a name of your port.
Turn on the Transparent option.
The port number, Listen interface is optional, keep it to default.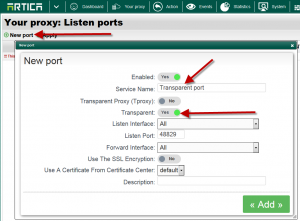 Your Proxy port will listen All Interfaces so all 6 NICs will be catched and redirect flow to the proxy.
In this way, you have to setup workstations to use the proxy as the main gateway.