With artica an even number is a release an odd number is a beta version
By default Artica is not enabled to retreive beta builds
Trough the Artica Web console ( Automatic )
Click on the System top menu button
Click on Update link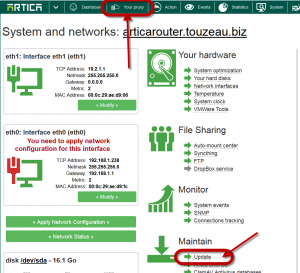 Turn to green the "Update Nightly releases" option
Click on Apply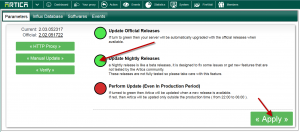 You will see the Nightly entry
Wait the product to be update.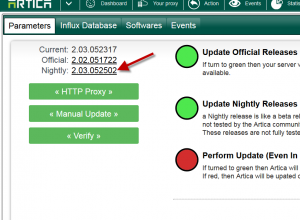 Trough the Artica Web console ( Manual)
Click on the Nightly link in order to download the package on your workstation.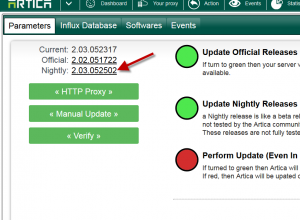 Click on "Manual Update" button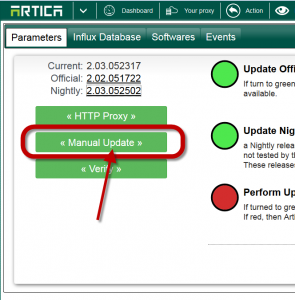 Click on "Upload a file" button.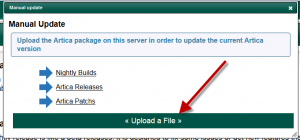 Browse your Workstation and select the downloaded package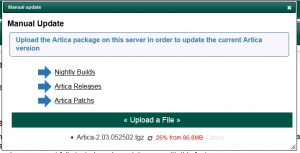 Wait during the installation process.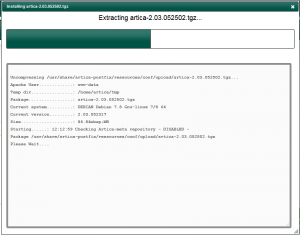 Trough the SSL console
do these command lines:
cd /root
wget https://mirror.articatech.com/v10-nightlys/artica-2.xx.xxxxxx.tgz
tar xf artica-2.xx.xxxxxx.tgz -C /usr/share/
php /usr/share/artica-postfix/exec.nightly.php --restart-services