Personal Web filtering categories can be centralized if you using Artica v2.17.072400 or above on both Meta server and Artica clients.
With Meta you can create a personal category that will be replicated on all Artica clients specified in an Artica Meta Groups.
1) Create your categories trough Artica Meta
Go to Artica Meta section.
Choose Your Categories tab.

On the main table, click on New category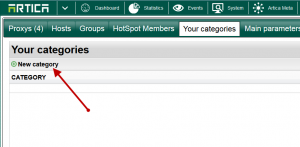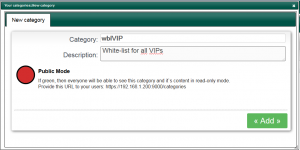 Click on the added category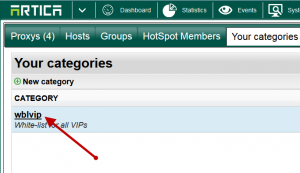 Click on Web sites tab and add Internet sites you want to be stored in this category.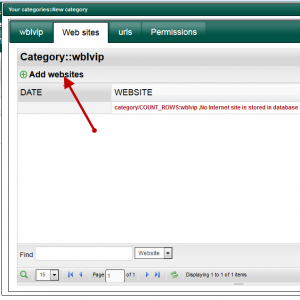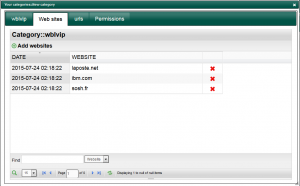 2) Affect categories to a group
Select "Groups" tab.
Choose your group of Proxies.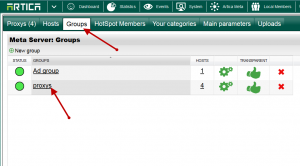 Select Web Filtering Categories tab
You will find your new category in the list with a grey mark , click on it in order to turn this mark to green.
Wait several minutes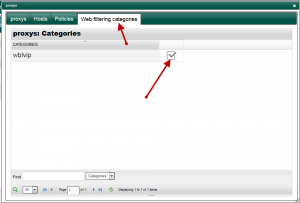 When proxies synchronize their status ( each 15 minutes) with the meta, they will replicate the category content locally.
Go to an Artica Proxy client
You will see the new added category trough Artica Meta under "Your categories".

The difference between a personal category is you cannot remove it locally
and you cannot see it's content.
Now you can affect this category to a web filtering rule as white-list or black list.