Anti-Exploits allows to build rules that blocks the most common exploits, SQL injections, file injections, spam and user agents used by hackers and bandwidth hoggers.
When a rule of a group matches, the reverse proxy die the connection and produce a HTTP 403 error.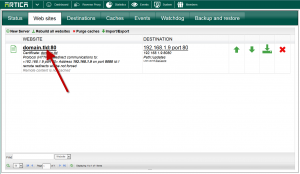 Select Anti-Exploits tab.
Click on New Group 
Set the group name 
If you want to add some default rules, turn on the Add Defaults option.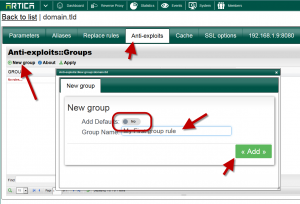 To affect the new group of rules to your Web server, click on the checkbox option.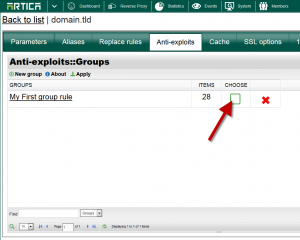 Create rules inside a group
Select your group
Click on "Items" tab
If you have added your group with default rules, some rules are already created.
Click on "New item"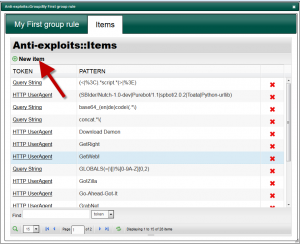 Enabled: If the rule is active or not.
Reverse: Matches if the pattern is not matched.
Token: Where to match the regular expression : The User Agent or the Query string.
Pattern: Set the regular expression that matches the token.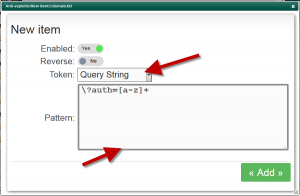 Click on Apply to make rules into production mode.