Sometimes, when using Internet Explorer the browser ask user name and password when Artica is connected correctly to the Active Directory server.
This issue occurs only for one user and not for all users.
This issue is caused by the Windows Vault.
Control Userpasswords2
On the User Accounts Interface click on Advanced
Select "Manage passwords" button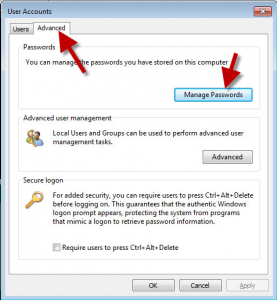 Remove unnecessary passwords and especially some related to the proxy.