The Action Menu allows you to add websites directly in whitelist database.
Whitelist means, the domain will not be checked by the Web filtering Engine or the AdsBlocker feature
On the top menu, click on Action.

Choose the icon "Whitelist a website"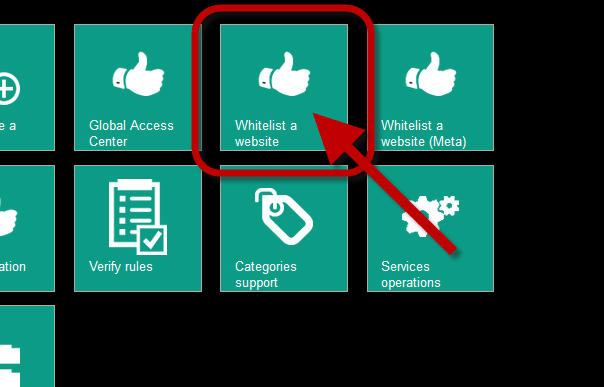 Click on New Website to add a domain ( without the www. ) in the list.
When adding all necessaries websites, click on Apply button.