By default, Artica set email address defined in the installation wizard as the webmaster address in the proxy errors pages.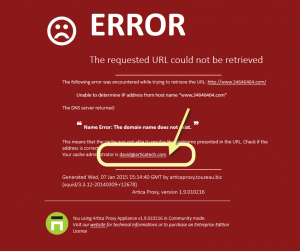 Note that the eMail address can only be modified if using a valid Corporate License.
To modify it, on the top button, select "Proxy service"
Choose Templates Errors icon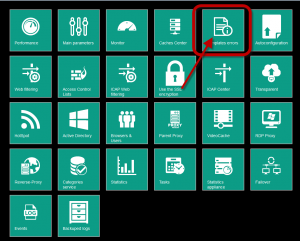 Choose default settings tab
Modify the address in the "Postmaster Mailbox" field.
Click on Save and after on Apply button.