Is it possible to run Artica proxy on a server/virtual machine 1 CPU and 350 MB memory ?
This is a proof of Concept in 2015 but yes it is possible with Artica 1.9.022001 or above.
With one CPU when playing with the Web interface the system will increase it's load more than 1 and be reduced to 0.95 when logoff.
The memory was reduced dramatically but many services are turned to off :
No Web filtering.
No Statistics.
With such performance your can play with a Proxy with minimal features.
How about surfing ?
Using siege to compare the performance, you can easily handle 50 users with a load average of 1.2.
How to turn to minimal mode
Click on Proxy service on the top menu
Under Support & debug section, choose "Performance"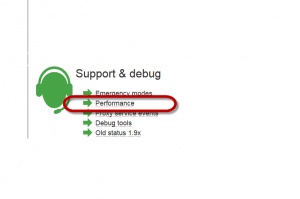 Select minimal features on the dropdown list and click on Apply.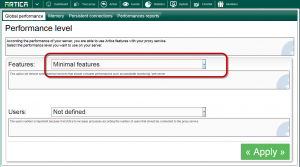 Click on the TOP menu "System"
Select "System Optimization"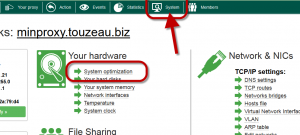 Turn on Enable Intel Celeron Support and click on Apply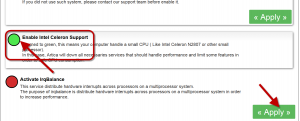 Click on Reboot to reboot the machine.