The Quotas/Bandwidth feature is designed to reduce dynamically the bandwidth of users according quotas rules.
With this feature, your are able to define a downloaded flow size per hour/day/week for a set of users.
When users reach the limit, the proxy will automatically reduce the bandwidth.
This feature is available in 2.27.111311 version or above.
To enable the Quotas/Bandwidth feature:
Click on Your Proxy on the TOP menu.
Select Quotas/Bandwidh link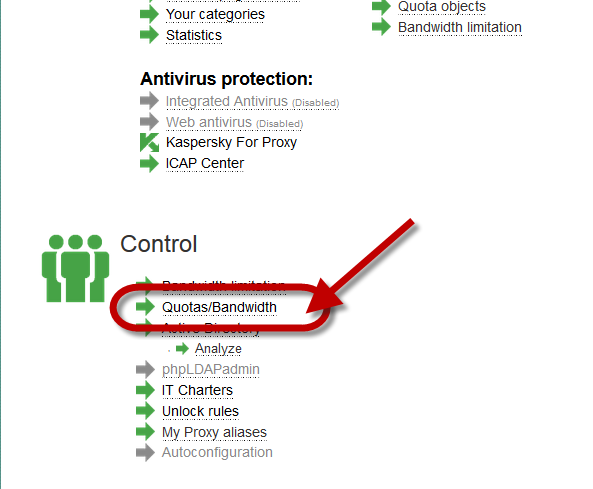 Turn to green the "Quotas/bandwidth" option.
Define the schedule to parse quotas in the "Scan each" drop-down list.