If Artica report that your hard drives are poor, it should better to disable Hard drives caching and increase memory use.
This Article is outdated and is only for 1.8x/1.9x versions.
Click on Proxy services and choose "Caches center" icon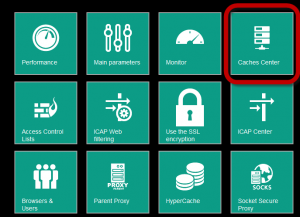 Select "Global parameters" tab.
Turn to green "Disable Caching Websites ( Hard drive)" option.
Click on Apply
Proxy will be reloaded.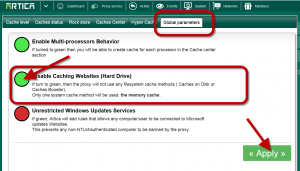 Down to Central memory field
Increase the value to 65% of your server memory. ( no more because other services need memory too)
Click on Apply button
The proxy service will be reloaded.