When using the 1.8.122216 version, you can allow Artica to monitor temperature health check.
Note that this feature make sense only if you using a physical server, not a virtual machine.
If the feature is enabled, the dashboard will display temperature of your server and Artica will notifiy you if the temperature exceed 90% of the maximal allowed temperature.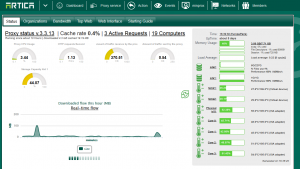 On the top menu, click on the system server name.
Choose the "temperature" icon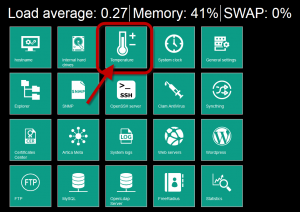 Turn to green the Enable Temperature monitoring feature.
You should see after apply the temperature of your physical components.