This operation can only be performed if your database version is on 0.9.0 or above (0.9.29, 0.9.30, 0.9.31 database version are not compatible).
Note: This procedure supports importation of only one database from a single Artica Proxy server.
It can be used to restore statistics from an old Artica server to a new freshed Installed Artica server.
See: Import statistics from a remote server
1) Backup your database.
On the top button, choose Statistics
Select statistics engine.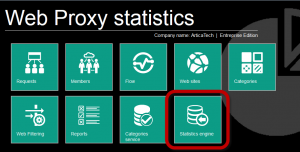 On the left side, click on "Backup Now"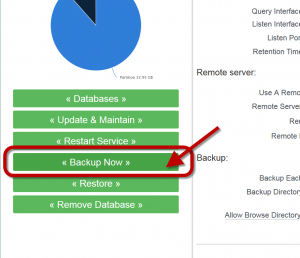 The backup should take time according your database size.
2) Retrieve the backup container.
Enable the "Allow Browse Directory" option and click on Apply
Click on the "Backup directory link"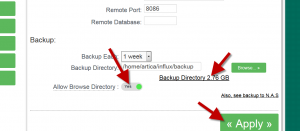 Download the snapshot.db and all files under the directory.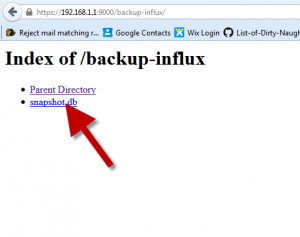 3) Upload the container to the stats Appliance
The backup container size should be high so it is not possible to upload backup containers trough the Artica Web Interface.
You can use WINSCP in order to upload the backup containers to the statistics appliance
You can also use WebDAV protocol, click on System on the top menu.
Uder Web service, choose Web Interface settings.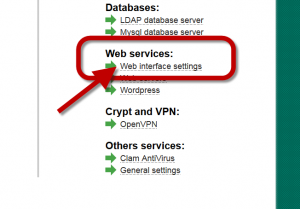 Choose WebDAV Sharing tab.
Click on new directory
Select a directory or a new directory
Turn on the Write option.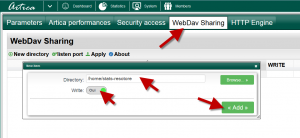 Copy backup containers to the WebDav mapped drive.
Restore the backup on the statistics Appliance
Login on the statistics Appliance.
On the top button, choose Statistics
Select statistics engine.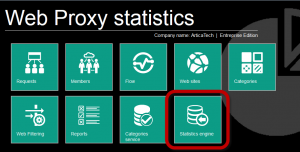 Choose restore button.
A new layer is displayed
Click on Browse button.
Click on the disk that stores your uploaded container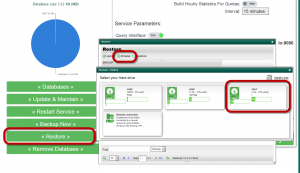 Browse Your WebDav directory and click on "Select this folder" button.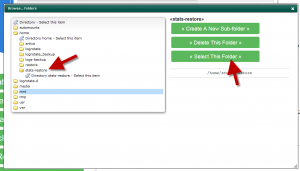 You should see on the table a file named "snapshot.db"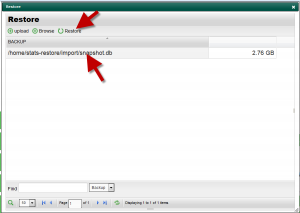 Click on restore button.
Depends on your snapshot file size, the restore should take time.