IT Charter is a splash screen sent to every browsers that did not have read the company Internet legacy.
The IT chart feature can only be available if the Web filtering is enabled.
This feature use the Webfiltering method to redirect HTTP sessions to the IT Chart Web Page.
Click on Your Proxy top menu.
Select IT Charters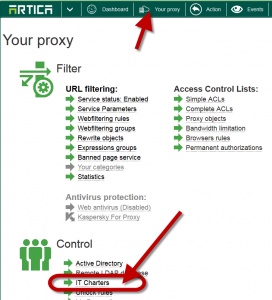 Turn to green the Enable the IT Charter feature and click on Apply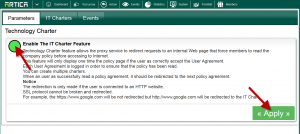 Click on IT Charters tab
Click on New IT Charter
Set the title of your IT Charter.
Click on Add.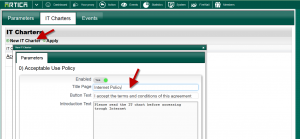 The content section allows you to set your policies in HTML mode.
The header section allows you to tune css content.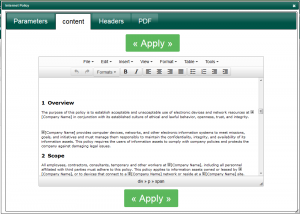 If you want to use a PDF, select the PDF tab, turn on the enabled option and upload your PDF trough the Web interface.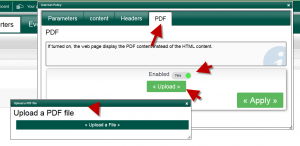 When connecting trough the proxy all users that have not accept the IT charter will be redirected to the IT Chart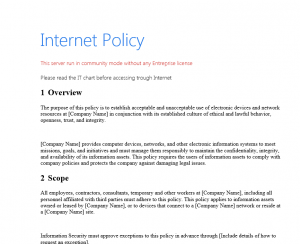 At the end of the web page a button is displayed in order to force users to be agree with the IT Chart

After click on the button, browsers will be redirected to the requested website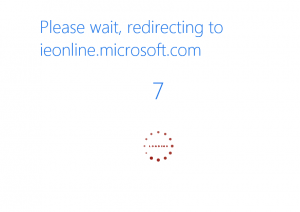 The events section display all user that are agree to the IT Charter

If you delete an event, user must agree again to the IT Chart.
If you create a new IT Charter, users must agree to the new IT Charter.