Artica-proxy 1.9x and 2.x is HyperV compatible.
Both versions are based on Debian 7 that is supported by HyperV 2012 ( Hyper-V Server 2012, Hyper-V Server 2012 R2 ).
Linux Integration Services (LIS) are directly included in :
Red Hat Enterprise Linux 5.9 et 6.4
SUSE Linux Enterprise Server 11 SP2 et SP3
Ubuntu Server 12.04 LTS, 12.10 et 13.04
CentOS 5.9 et 6.4
Oracle Linux 6.4
Debian 7.0
HyperV Features not supported with Artica-Proxy:
Static IP Injection
vRSS
TCP Segmentation and Checksum Offloads
Virtual Fibre Channel
Live virtual machine backup
TRIM support
Dynamic Memory – Hot Add
Dynamic Memory – Ballooning
Hyper-V-specific video device
Key-Value Pair
File copy from host to guest
Boot using UEFI
Secure boot
Performances:
You need to enable optimization features in order to decrease I/O latencies.
On top menu, select System.
Click on System optimization item

Turn to green Activate System optimization tuning and click on Apply

Artica Proxy will optimize your system.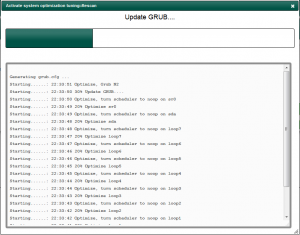 And ask to reboot to enable new parameters.