A) HotSpot Only
The HotSpot feature cannot be used with the standard proxy feature because it will lock all ports for unregistered users.
An Artica license allows you to use 2 servers so you can use a Standard Artica server for your employees and an Artica HotSpot for your guest users.
---
B) 2 Network interfaces
The hotSpot system is designed to ban all network connections until users have not been registered on the system.
To achieve this approach,  a physical break is generated between two network cards.
We assume that you have already setup the 2 network interfaces settings trough Artica

---
C) Different Network !Important
You must have a different subnet between the WAN network and the LAN network.
For example if your WAN interface is 10.1.1.0 set the LAN (guest network ) to 192.168.5.0
---
D) Activate the HotSpot system.
On the top menu, select "Your Proxy"
Click on The HotSpot grey link.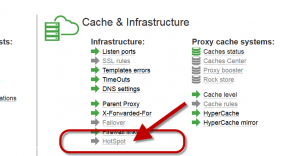 Click on the "Activate the HotSpot System" button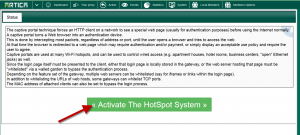 On the first screen, select the Network Interface that handle Guest computers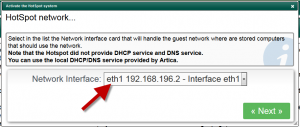 On the second screen choose the Interface used to access trough Internet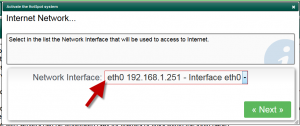 The last screen needs you to confirm, click on Run the HotSpot System button.

Wait during the configuration process.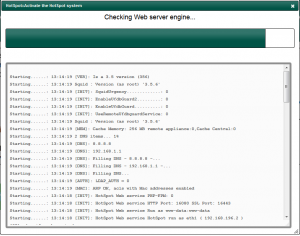 You should see 2 services UP and running.
Your HotSpot system is now ready!