The Luminati service ( https://luminati.io ) is a business proxy network service.
To use the luminati service, you have to fix the proxy hostname with the port and the authentification as Parent proxy.
On the TOP Menu, select "Your Proxy"
Choose "Parent Proxy" link.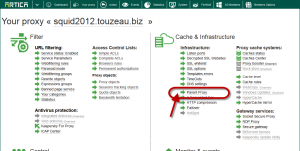 On the status section, turn to green the Use Parent Proxy option and click on Apply button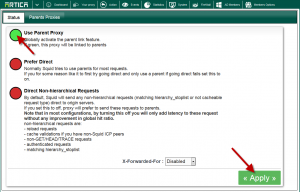 On the Parents Proxies section, click on Add a parent proxy button.
set the zproxy.luminati.io as hostname and 22225 as port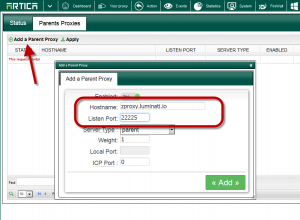 Click on the added proxy in the list.
Choose "Options"
Click on "New option"
Choose "login=user:password" in the drop-down list
Set the entry lum-customer-CUSTOMER-zone-YOURZONE:PASSWORD in the field

Click on the button to save the option.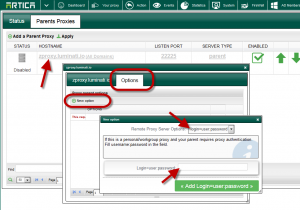 Click on Apply button on the table to make settings in production mode.