By default the web filtering engine is not enabled.
Here it is the quick start to enable the web filtering engine.
Click on "Proxy service" on the top menu

Select "Web filtering icon"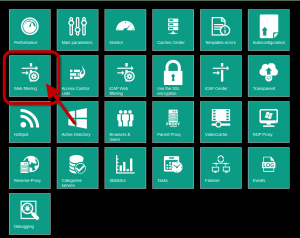 On the left side, clik on the "Enable Web filtering link"
Proxy will be reconfigured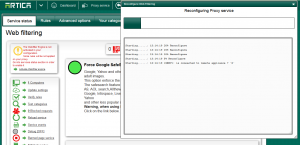 Down to the center page and click on the "Wizard: Create A rule"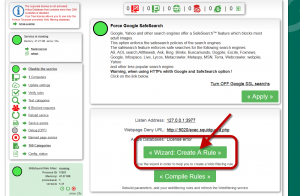 Select "All systems" and click on Next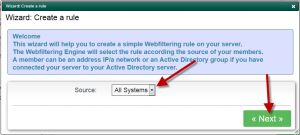 Choose "Block unproductive Websites" and click on Next

Click on Build the Rule to finish

Wait the compilation and click on close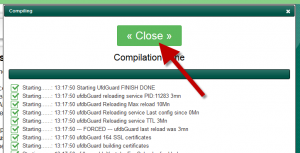 This first rule will block 30 categories:
agressive
alcohol
astrology
dansgerous_material
dating
downloads
drugs
dynamic
gamble
hacking
mailing
malware
marketingware
mixed_adult
paytosurf
phishing
porn
proxy
publicite
redirector
sect
sex/lingerie
spyware
suspicious
tattoing
terrorism
tracker
violence
warez
weapons
 Add category "chat" inside this new rule:
Select "Rules" tab
Click on the new created rule
On the rule settings, click on blacklists tab
Find the category "chat"
click on the checkbox in order to add the chat category to block.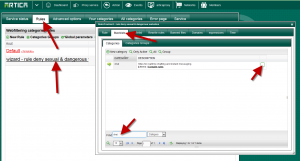 Click on "Compile rules" to make it in production mode.