This procedure explains how to enable Antivirus (ClamAV) on your Artica Proxy.
The Proxy Antivirus plugin is able to analyze in real-time all datas downloaded by the Proxy in HTTP mode.
If your proxy is not turned to MAN-IN-THE-MIDDLE feature, no SSL content will be scanned.
On the Proxy section, select ICAP Web filtering.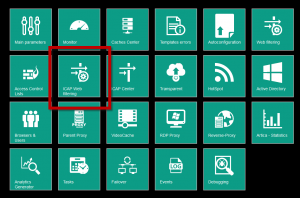 Turn to green Activate C-ICAP engine option and click on Apply.
After rebuilding the proxy settings, the service must be turned to green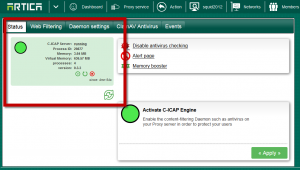 Test your appliance

Click on this web page in order to download the EICAR detection signature in order to see if your proxy reject the download ( Test EICAR )