Directories monitor allows you to display the use of some directories on order to see which sub-directory use space on the disk.
Click on your name server on the top Barr.

Select "Internal Hard drive" icon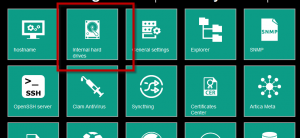 Choose the "Directories monitor" tab.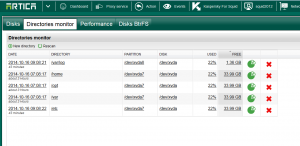 You can display a list of default directories that are already monitored.
You can add new directory to monitor
Click on the graph icon in order to display the directory usage.