You cannot see any YouTube/Google connections on proxy. Also outgoing traffic increases dramathically.
Starting from 2015, some sites (i.e., Google and YouTube) offer connection via QUIC protocol.
Google Chrome support it in latest versions, so connections bypass the proxy and cannot be proxied or cached.
QUIC uses UDP protocol over 80 and 443 port.
This is often abuses proxy and permits clients to bypass transparent proxies.
Also suggests, that forwarding proxies can also be bypassed.
If you use a firewall you can block outgoing UDP connections to 80/443 port.
The latest 2.03.052801 allows you to block connections in Artica Firewall routers.
This procedure can be used if you want to block these connections directly on the Artica Box when using 2 networks cards with transparent methods.
On the top Menu click on FireWall
Select services link.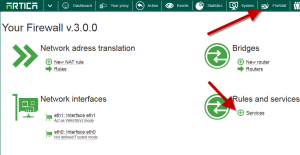 Click on New service
In service name, type QUIC
In ports, set udp/80 udp/443

Return back to the Firewall and click on routers

Click on your current router
Select services tab
Click on link service button
Search the quic service and click on the green arrow in order to affect it to the router.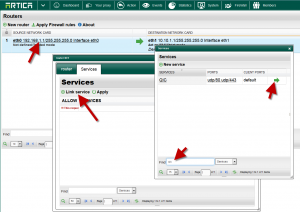 Click on the green icon on left in order to turn it to red (means block)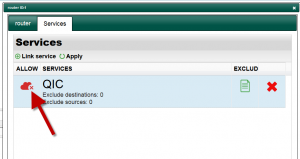 Click on Apply Firewall rules to make these rules in production mode.