With Artica (v2.37 or above ), it is possible to force Artica proxy using a specific parent proxy according an Active Directory group.
Complete ACLs are designed to perform this operation using the Tag An Active Directory Group in HTTP session object.
 When creating a new rule, turn on the "Use a parent proxy" option.
Click on the field link in order to create a select with the blue arrow the parent proxy that will be used.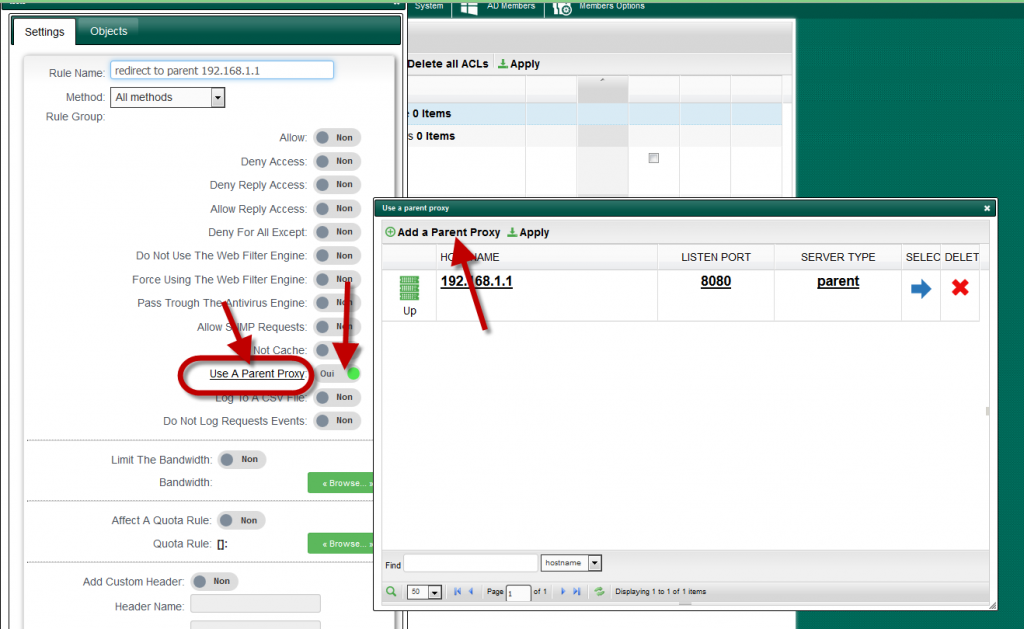 On the Objects section.
Create a new object.
Choose "Tag An Active Directory Group in HTTP session"
Click on Browse Active Directory button in order to choose the Active Directory group.
Do not add multiple Active Directory groups, use only one