To create a dedicated ACL for WebDAV you need to use 2.03.052822 version or above and follow this procedure:
Click on Your Proxy on the top menu.
Choose Complete ACLs link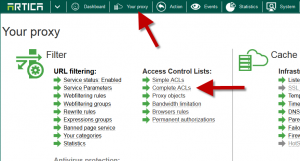 Click on New rule and call it "WebDAV"
Click on the new created rule.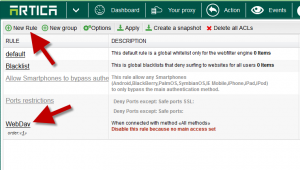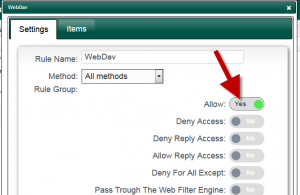 Select items
Click on New Proxy object
On the group Type, choose "Connection method"
Click on Add.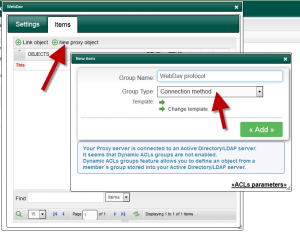 Click on the new created object
Click on New item and put in field:
PUT OPTIONS PROPFIND TUNNEL PROPFIND PROPPATCH MKCOL COPY MOVE LOCK UNLOCK MKDIR INDEX RMDIR LINK UNLINK PATCH BCOPY BDELETE BMOVE BPROPPATCH MKCO POLL SEARCH SUBSCRIBE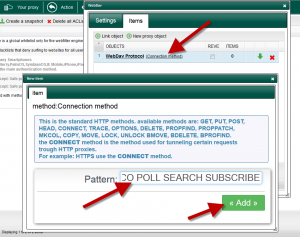 Click on Apply button to make the rule in production mode.