With the ICAP center, you can link an Artica Proxy with any ICAP service.
Some services are ready-to-use in the ICAP center ( WebSense )
Click on You proxy on the top menu.
On the right side, choose ICAP center link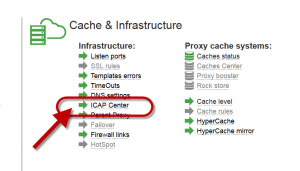 Search the Websense link and click on it
Turn on the enabled option.
Set the address of your WebSense server
Click Apply
Click on Apply button on the main table .