The Web Security appliance is a dedicated appliance designed to store Anti-Malware/Anti-phishing engine.
The main goal is to increase proxy performance by checking viruses/phishing/suspicious  objects trough a dedicated server.
---
Why using an Artica Web Security Appliance ?
A) Increase Proxy performance


The Web Security appliance is designed to reduce proxy tasks by removing all anti-malwares detection processes on the proxy box.
The proxy is able to send in real-time data flow to the Security Appliance server server.
B) Merging Security when using Artica proxy with load-balancer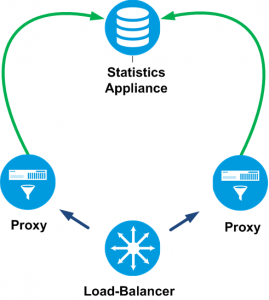 When using multiple proxies, your are able to safe performance against enabling the Anti-Malware service on each proxy box.