Here it is the procedure to upgrade Artica Proxy from 1.9x  to 2.x
Before upgrading to 2.x please read notices:
 2.x version are not compatible debian 6.x
All statistics will be lost
Artica statistics appliance will be no longer used.
On the 1.9x click on the top arrow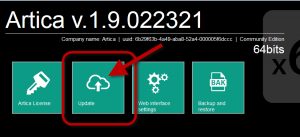 Click on Manual update icon.
Click on Upload a file button.
Choose the artica-2.0x.xxxxxx.tgz downloaded file.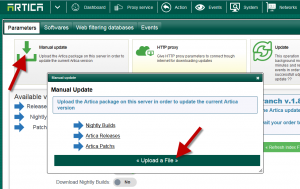 Wait during the upload and install process.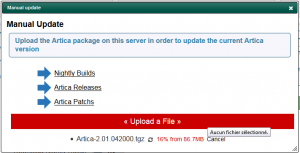 After install process a message is displayed and ask to you to click on upgrade button.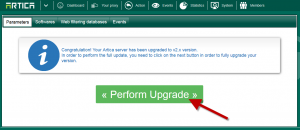 Wait during the upgrade process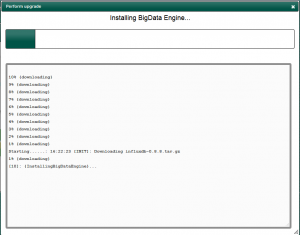 After upgrade, a message box notice that you need to use CTRL+F5 on your Browser and redirect to the login page.

On the login screen type CTRL+F5 and login again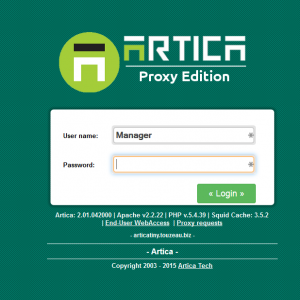 Your server is now updated to 2.x