An official patch use the same structure as an official Artica package.
Note: This package can be deployed trough Artica Meta too.
Apply the patch trough the Web console.
On the dashboard, click on the Arrows on the top barr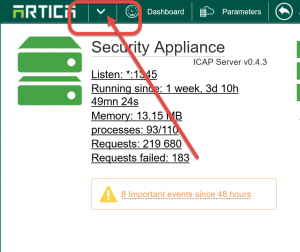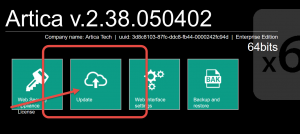 On the Parameters section, choose "Manual Update" button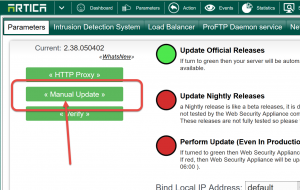 On the Manual update screen, click on Upload a file.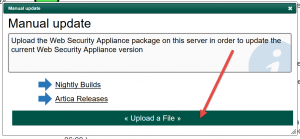 Choose the downloaded tgz patch
Wait during the patch installation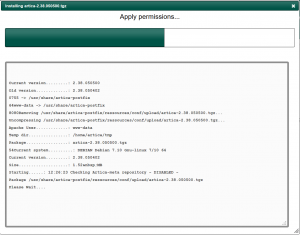 Apply the patch trough SSH
Script:example:
cd /root 
wget https://articatech.net/download/patch-2.38.050402/artica-2.38.050500.tgz
tar -xf artica-2.38.050500.tgz -C /usr/share/
php /usr/share/artica-postfix/exec.nightly.php --restart-services