You want to use 2 Artica proxies and balance them trough the load-balancing service.
This configuration require 2 steps:
Enable the proxy protocol on the Artica proxy.
Activate the Load-balancing service for proxy.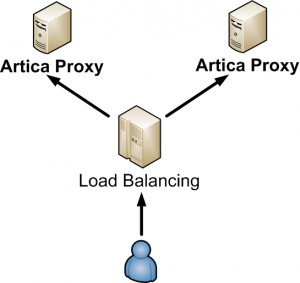 Create a dedicated port on each Artica Proxy server.
On the TOP menu of your Artica Proxy server, choose "Your Proxy"
Click on Listen ports configuration.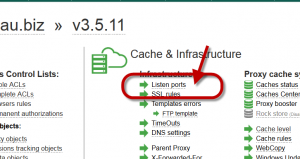 Create a new HTTP  port with the "Accept Proxy Protocol" enabled option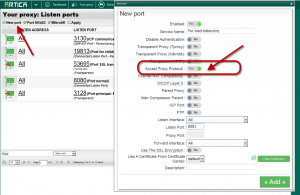 You will see the "Accept Proxy protocol" in blue in the main table.
Click on Apply to make the port available.

Create the balancer service
On the balancers option, create a new service.
On the method, choose HTTP Proxy.
Click on Add button.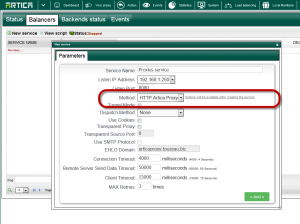 Click on the new created service link
Choose backends tab.
Create a new backend.
Add the remote proxy  ip address and the remote Proxy service port with "Accept Proxy protocol"  enabled.
Perform this option for each proxy you want to load-balance.