To create an ACL rule to ban the proxy to not cache some websites according their IP addresses.
On the TOP menu, click on "Your Proxy"
Click on "Complete ACLs" link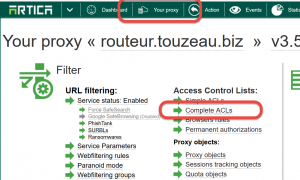 Create a new ACL rule.
Click on this new rule and enable the "Deny Cache" option.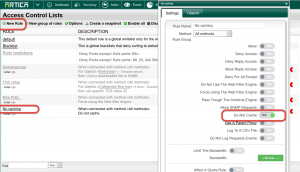 Click on Objects tab.
Click on "New proxy object" button.
Enter the object name and choose the appropriate object type:
Destination IP address if remote sites is reached using IP address.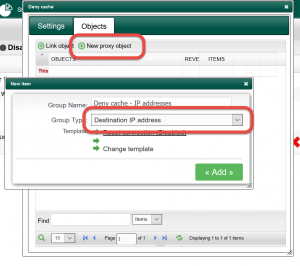 Click on the created object in order to add target Networks that will be not cached.

172.16.1.0/24 – refers to the whole Network with address 172.16.1.0
172.16.1.25/32 or  172.16.1.25 refers to a single source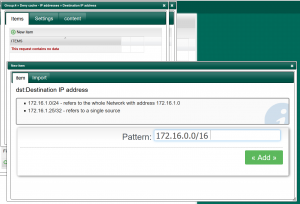 When finish , click on Apply button to make rule available in production mode.